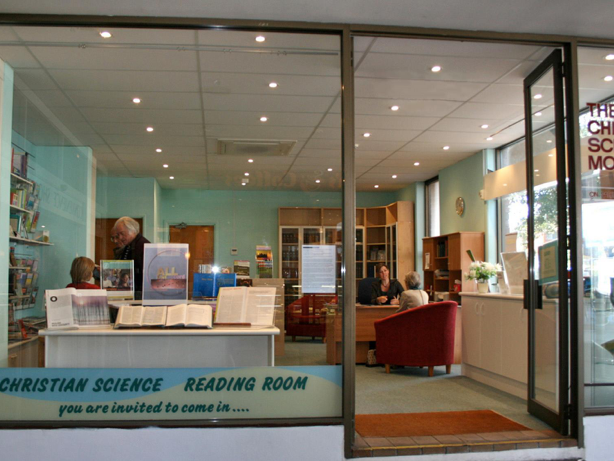 We're located in Howard Avenue at the entrance to Dee Why Plaza, welcoming locals, tourists, and everyone in between! — an oasis for inspiration in the midst of the day's hustle and bustle, a resource for the community as a whole.
The Reading Room offers Bibles and Bible study materials, writings by Mary Baker Eddy the Discoverer and Founder of Christian Science, Christian Science magazines, and musical CDs that bring a fresh, healing perspective to today's political, social, and economic issues. The Christian Science magazines provide examples of how people are applying ideas from both the Bible and the writings of Mary Baker Eddy to their daily lives — and experiencing healing, safety, freedom, security, and happiness.
The Christian Science Monitor is a seven-time Pulitzer Prize-winning international daily newspaper, available daily online. You can purchase the weekly magazine print edition from us. Founded in 1908 by Mary Baker Eddy, this paper's mission is "to injure no man, but to bless all mankind."
Come in:  we are open . . .
Monday, Tuesday and Thursday  –  9am to 5pm
Wednesday and Friday  –  11am to 3pm
(closed on public holidays)

**The Reading Room will be closed from Tuesday 24th December, reopening on Monday 6th January 2020
Learn about the healing power of prayer in Mary Baker Eddy's most important and influential work, Science and Health with Key to the Scriptures. This book and its teachings have made the practice of Christian Science healing available to the world since 1875.
Contact the Reading Room by email: librarian.csdeewhy@iinet.net.au